Ongoing exhibition. This exhibition charts some of the history of Melbourne's Yarra River and of the people who lived along it.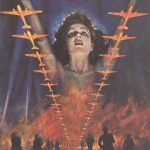 Discover the roles of women on the home front during the Second World War. Women Work for Victory is an important reminder of the contribution played by women across Australian society in the cause of an Allied victory.
The right to protest is important in a democracy. In between elections, it allows citizens to express their views directly ...
Read More