First speaker:
Crafting Absence: how art gives voice to absent stories
Recent acquisitions in Museum Victoria's migration-related collections demonstrate the importance of creative practice in the representation of refugee experiences and how this is made manifest through material culture. In particular, the Museum is seeking to give space to the stories of people who have actively tried to seek refuge in Australia - some who have been prevented from doing so.
These 'absent stories' are nevertheless Australian stories and it is extremely challenging to represent them through material culture. This activity also raises ethical questions about how to enable refugees and asylum seekers to give voice to their own stories, while 'safely' sharing publicly the stories of vulnerable people.
Dr Moya McFadzean is Senior Curator, Migration & Cultural Diversity at Museums Victoria. Her curatorial work develops collections and exhibitions which consider Australian migration, refugee and asylum seeker narratives, and themes of identity, belonging and diversity. She is interested in the role of museums as sites of social activism and their potential for developing relationships of genuine engagement and reciprocity with communities.
Second Speaker:
Photo Album Woven Cover: Connecting family, documenting work, and depicting Displaced People in Germany after WWII
Photo albums can be fascinating objects of material culture, and are more than the sum of the images that fill their pages. I will focus on one such album, created by Esma Banner (1910-2001), who was a keen amateur photographer and was a post-WII reconstruction worker in Germany. This album, in Museum Victoria's collection, was a 1946 Christmas gift sent to her sister. Through it, we can see how familial relationships were maintained, how Esma valued the professional relief work she did, alongside partial insights into the experiences of the refugees who were the focus of her work and photographs.
Dr Mary Tomsic is a Research Fellow in the Research Centre for Refugees, Migration and Humanitarian Studies at Australian Catholic University. She is cultural historian whose research focuses on visual representations of child refugees, children's cultural expression in histories of migration and how these circulate in the public realm.

First speaker:
Whalebone and its Afterlife: Fashion Innovation, Adaptation and Sustainability, c. 1600-1950 
For over four hundred years whale baleen (historically known as whalebone) was sought after for use in western fashion manufacturing where this plastic-like material was used to create a wide range of men and women's garments and accessories, most notably corsetry. This talk draws upon objects of European and Australian provenance that utilised whalebone and its substitutes (reeds, cane, steel and plastics) between 1600-1950 to explore how the historical uses of whalebone intersect with concerns about innovation and manufacturing, economics and availability, and ethical questions about the environmental sustainability of fashion.
Sarah A Bendall is a Research Fellow at the Institute for Humanities and Social Sciences, Australian Catholic University. She is a material culture historian whose work specialises in the roles of gender in the production, trade and consumption of global commodities and fashionable consumer goods between 1500-1800.
Second speaker:
Needs Must: German Paper Suits and the legacy of wartime woollen shortages.
New Jersey's Newark Museum holds two suits made of spun paper yarns, donated in 1920 as examples of the response to cloth shortages faced by Germany and her allies during World War I.  As a fashion curiosity the suits have some interesting details of cut and construction. But the suits' historical context takes us beyond fashion. This presentation explores their complexities and contemporary relevance, linking fashion with the murky worlds of politics, military strategies, economic warfare, and eventually, the triumph of synthetic over natural fibers: the subject of the speakers' book-in-process, Fleeced: Wool, War and the Rise of Synthetics.
Madelyn Shaw is a textile curator, historian and author, recently retired from the NMAH, Smithsonian Institution. Trish FitzSimons is a documentary filmmaker, historian, author and adjunct Professor of Griffith Film School. They share a research project entitled Fabric of War: a hidden history of the global wool trade.

First speaker:
Happy little Vegemite soldiers: rationing, Vegemite and national identity in WWII
Vegemite might be an Australian cultural icon now, but the spread did not attract many fans when it was first launched in 1923. Though competitions in the 1930s increased brand recognition, it was not until Vegemite became a frontline rations staple in WWII that it began to be linked to Australian national identity. This paper explores how a yeast extract spread mixed with patriotism in wartime to create an enduring cultural legacy.
Dr Hannah Viney is a professionally accredited historian with a focus on Australian twentieth-century cultural, social, and political history. She recently completed a PhD in historical studies at Monash University on women's anti-nuclear activism between 1945 and 1965.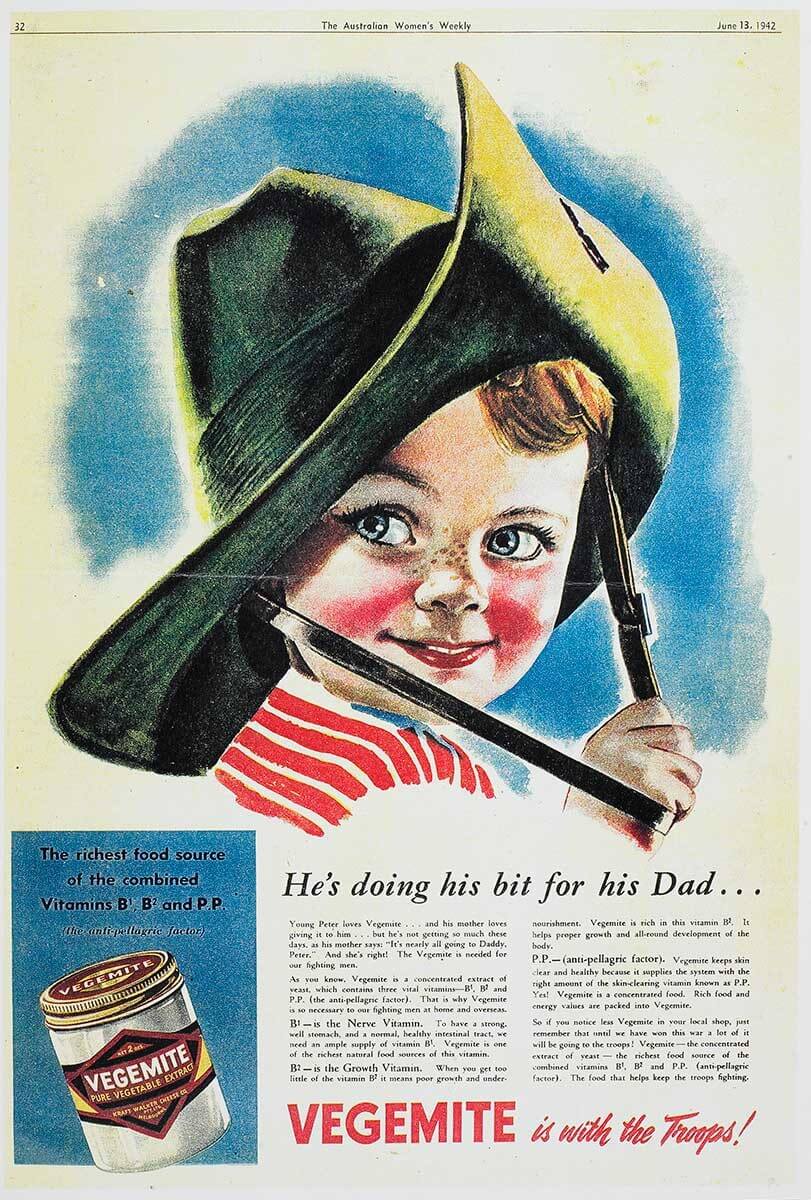 Second speaker:
Baking up an Australian icon: the Children's Birthday Cake Book
The Australian Women's Weekly Children's Birthday Cake Book, first published in 1980, has been described as 'the greatest book ever written in this country'. Appealing to children and mothers anxious to please them alike, the book contained precise, triple-tested recipes for over 100 different, highly decorative birthday cakes as well as instructions on how to pipe icing, make marshmallow flowers and colour coconut with food dye. This talk considers the Children's Birthday Cake Book as an historical object, exploring what its pages can tell us about late twentieth century Australian tastes and changing gender roles. It also considers the cakes themselves, delicious yet ephemeral, as cultural artefacts which reflected children's burgeoning identities and reinforced gendered expectations.
Dr Lauren Samuelsson holds a PhD in history and is an Honorary Fellow at the University of Wollongong, Australia. Lauren's research interests include cultural history, the history of food and drink, the history of popular culture and gender history. Her PhD thesis considered the influence of the Australian Women's Weekly magazine and cookbooks on the development of Australian food culture from the 1930s to the 1980s. She has also worked on the social and cultural history of liquor legislation in mid-twentieth century New South Wales.

Sarah Hayes:
Toileting early Melbourne: The political landscape and lived reality of chamber pots, cesspits and night pans
What made Smellbourne so smelly? In part, the glacial pace at which modern toileting was introduced to this supposedly global city. This talk will wade into the archaeological and historical evidence of toileting in 19th-century Melbourne, from beautiful chamberpots, to overflowing cesspits and nightmen asphyxiating while performing their duties. It will examine the class, power and financial influences on toileting decisions in this period, examine the health and environmental consequences, and reflect on their echoes in the present.
Dr Sarah Hayes is an archaeologist and Senior Research Fellow at the Alfred Deakin Institute, Deakin University. Her work focuses on the role consumption plays in quality of life and social mobility, and associated waste behaviour. She is an Australian Research Council - Discovery Early Career Researcher Award recipient and honorary associate at Museums Victoria.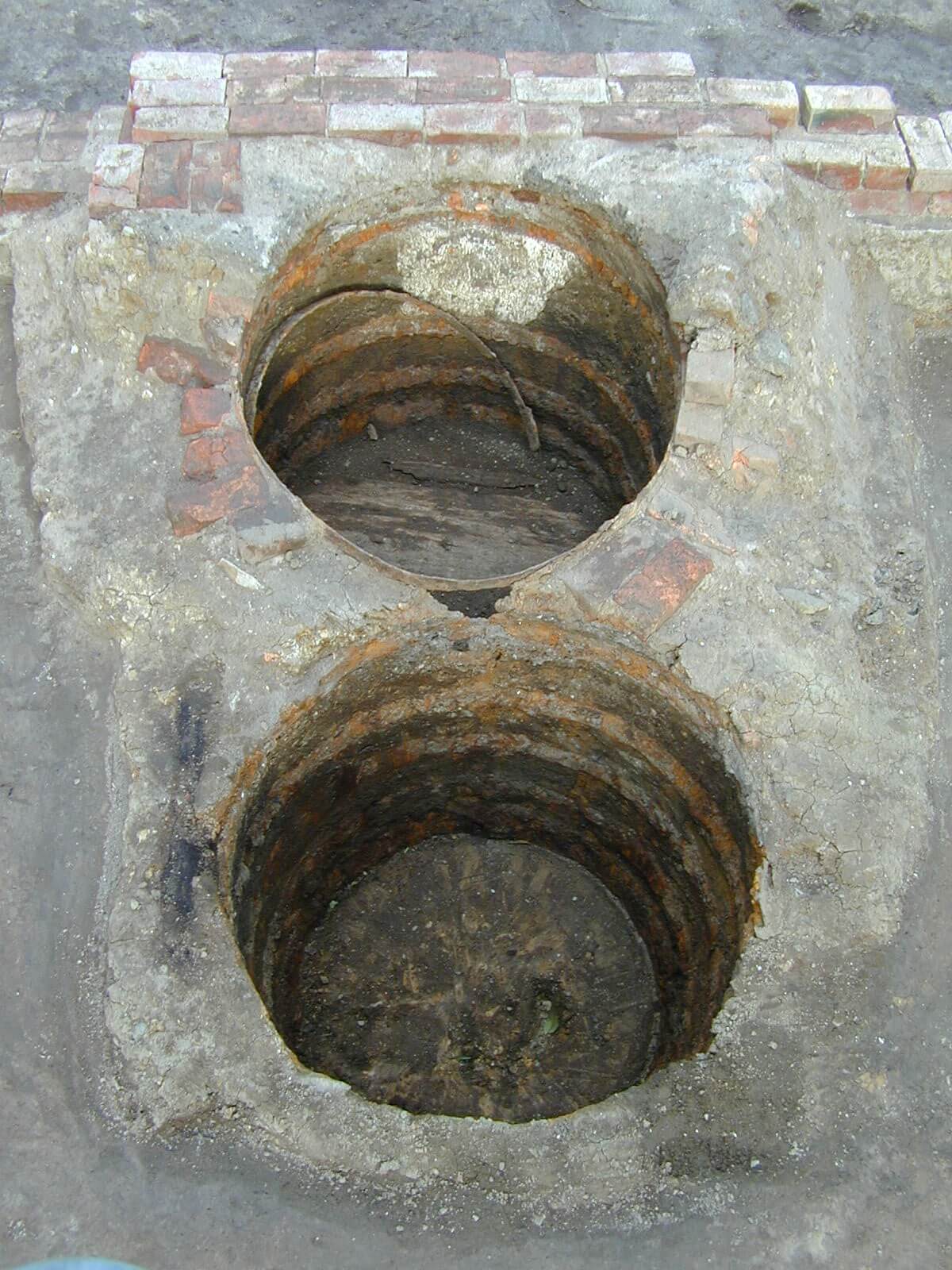 Margaret Anderson:
Class, status and the (not so) humble toilet bowl
From the date of its completion in 1863 the Old Treasury Building housed the city office of the Governor of Victoria. For many years the Premier, the Treasurer, the Chief Secretary (when not the Premier) and other ministers were also accommodated. A series of earth closets, located along the back boundary of the property, took care of the bodily needs of those working in the building. But the Governor was provided with a splendid water closet, complete with a decorative, floral-patterned bowl. What can this singular item tell us about waste management in early Melbourne, or about the class distinctions that pervaded every aspect of colonial life, even in the lavatory?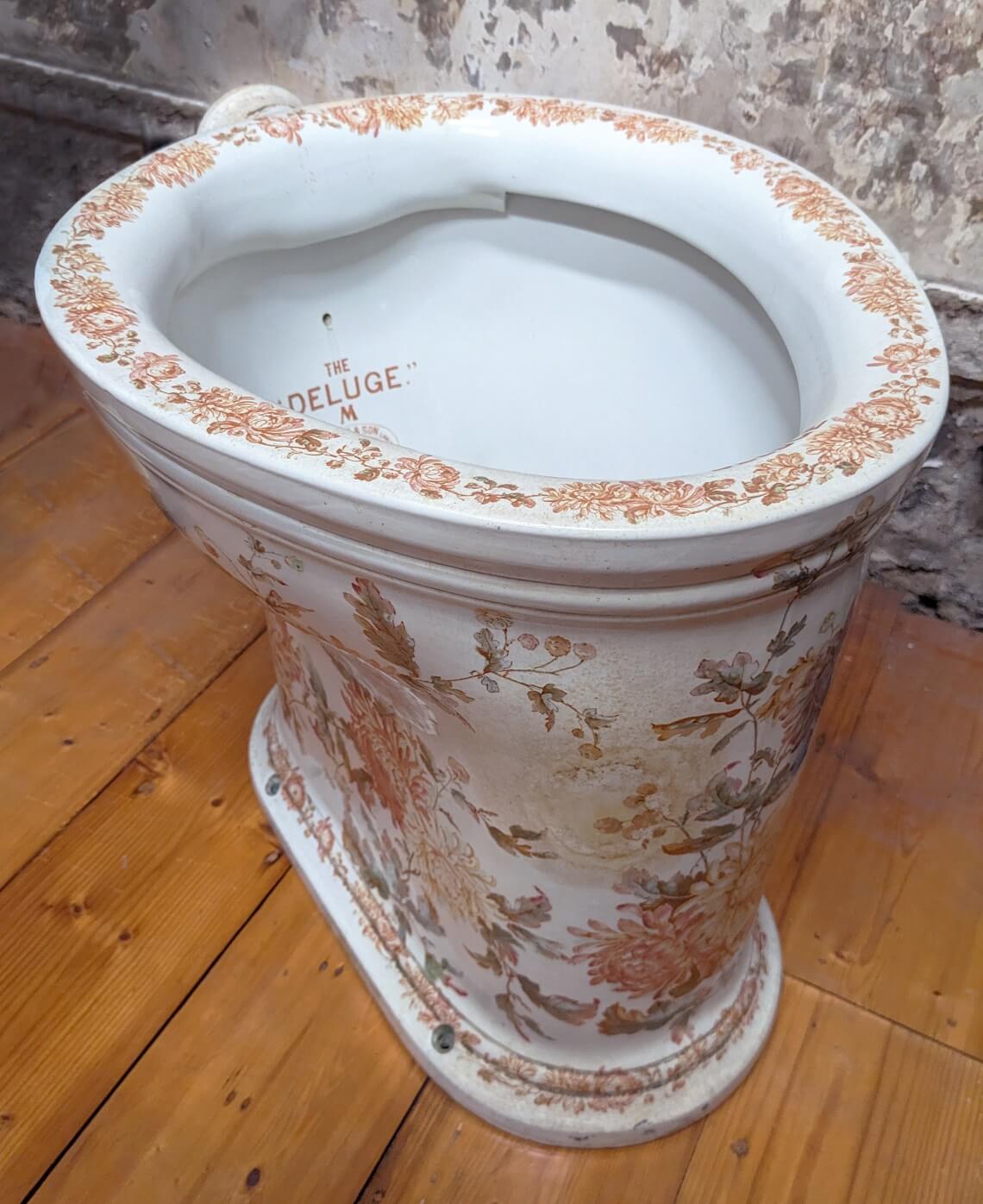 Material Histories is presented by Old Treasury Building in partnership with Australian Catholic University.