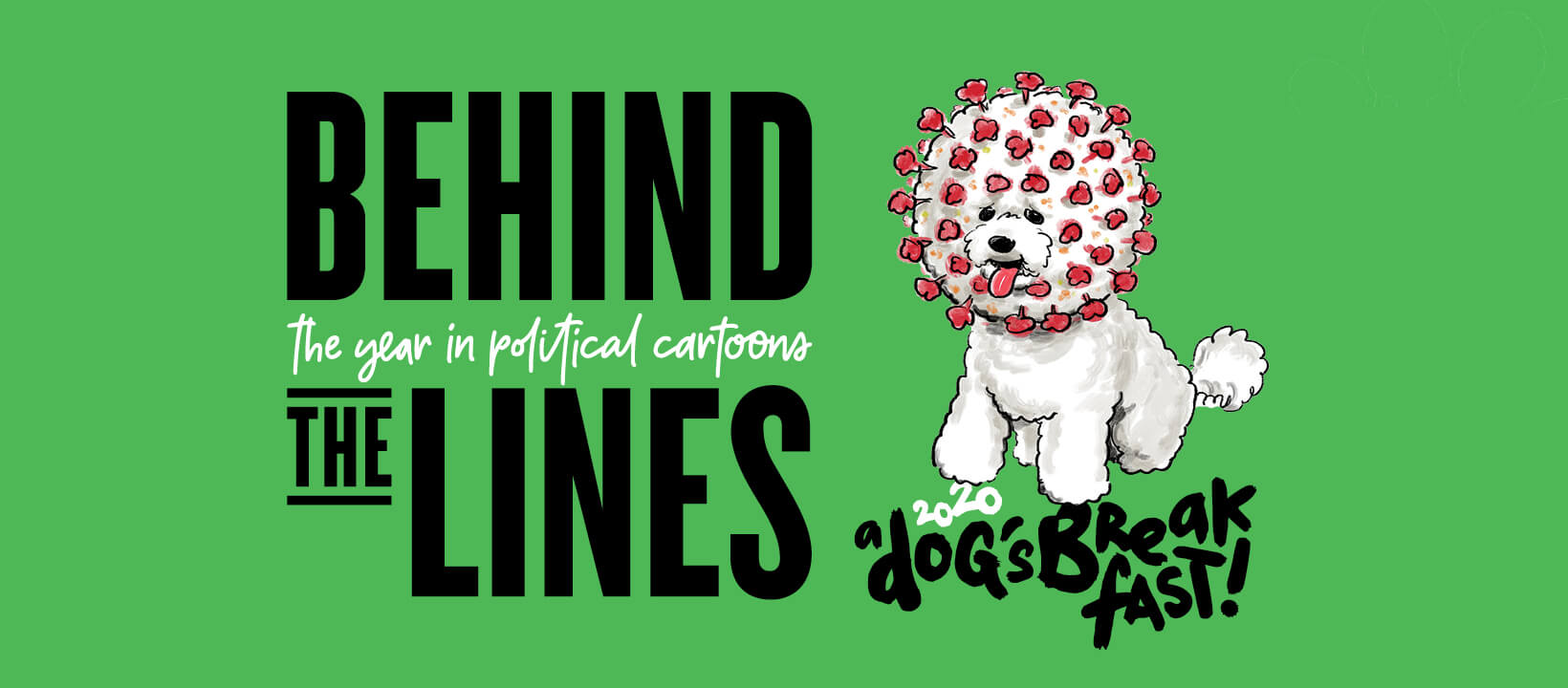 In a disrupted year Australia's political cartoonists made us laugh at the 'dog's breakfast' that was 2020.
This year's edition of 'Behind the Lines the year in political cartoons 2020' sheds light on our own shock, fears, and human foibles as we grappled with a very tough year. A humble roll of toilet paper will never look the same again.
From bushfires to border closures, social distancing to panic buying, the artists have cast a sharp eye over both sides of politics and captured the momentous events of the year.
Behind the Lines 2020 includes 104 cartoons from 36 cartoonists published by a broad range of media outlets, including one from the USA.
Don't miss this entertaining exhibition travelling from the Museum of Australian Democracy at its only Melbourne venue! 'Behind the Lines: the year in political cartoons 2020' opens to the public on 2 August and closes 1 September 2021.
Behind the Lines is supported by the National Collecting Institutions Touring and Outreach Program, an Australian Government program aiming to improve access to the national collections for all Australians.