Diggers on the road to Bendigo, ST Gill
12 July, 2018 at 11:00 AM

-

11:30 AM

Free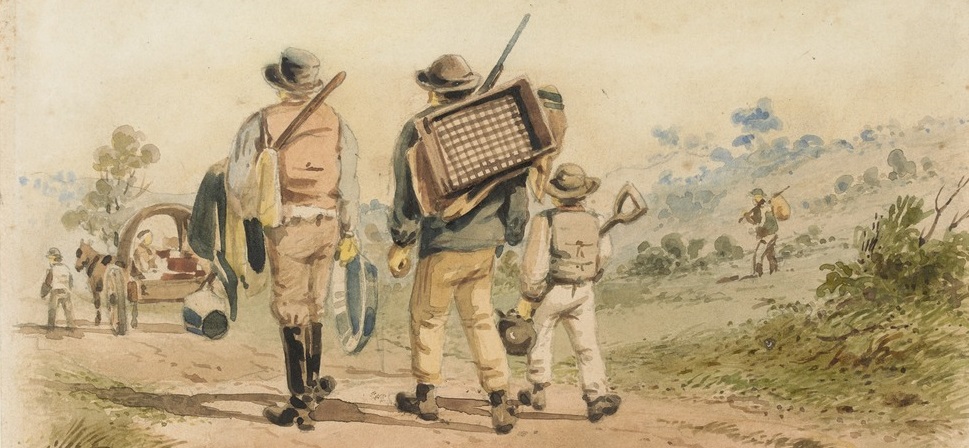 This watercolour by Samuel Thomas (S.T.) Gill depicts two men and a boy, walking along a dirt track carrying utensils and mining tools. In the distance is a cart. The image is taken from Gills book The Gold Fields of Victoria during 1852 and 3 comprising fifty original gold sketches of life and character primitive operations et cetera et cetera.
Find out more about this stunning sketch in a FREE floor talk by Gabrielle Keating.
Part of the Gold Rush: 20 Objects, 20 Stories Public Program.