A Dreadful Time for Mothers
10 March at 11:30 AM

-

12:30 PM

|

Recurring Event

(See all)

One event on 10 March, 2019 at 2:00 PM

$16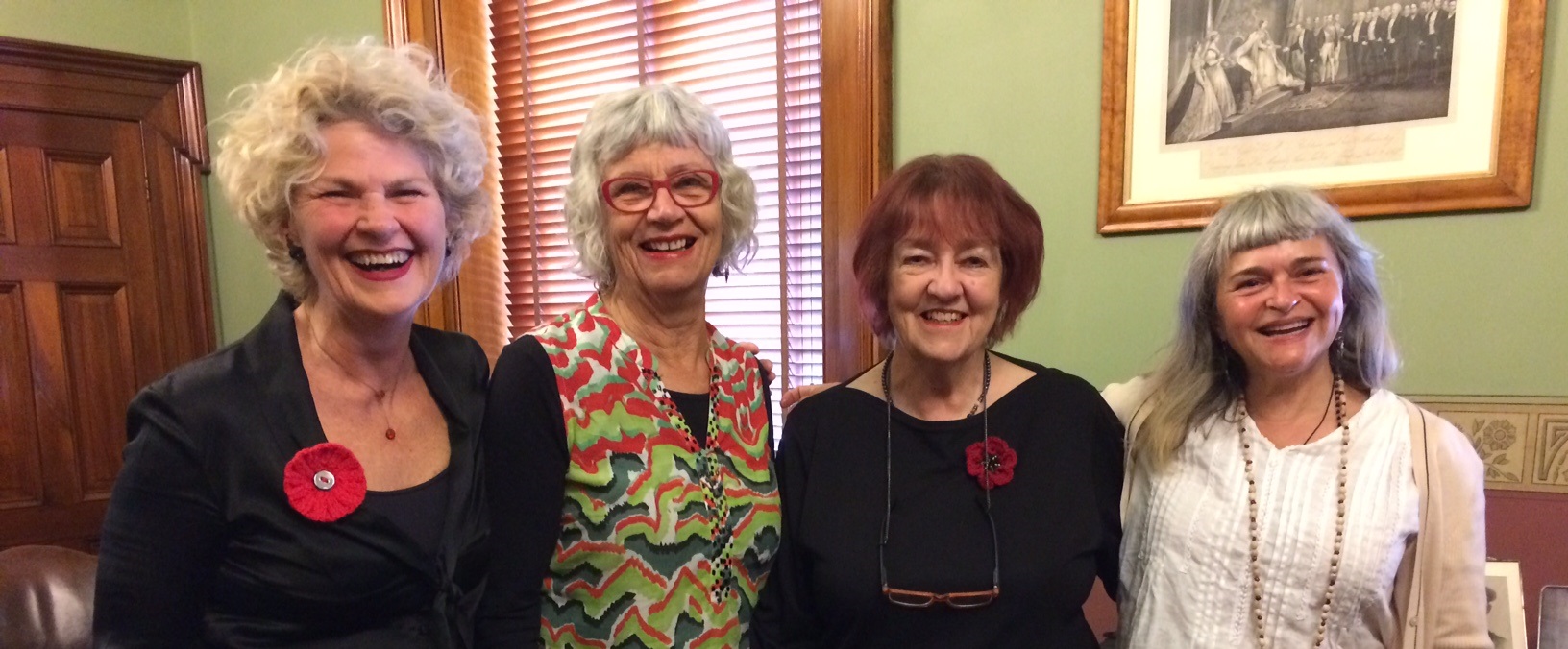 "1916: We stood on the cliff top yesterday, waiting. Look! Look! A ship. We waved madly to them, laughing and crying, making great flourishes of farewell with the tablecloth, leaving our picnic scattered across the rocks. The ship disappeared into the growing gloom. This is such a dreadful time for Mothers everywhere."
---
'A DREADFUL TIME FOR MOTHERS'
Readings from the WW1 Diaries and letters of Edie Digby, collated by Penny Bristol Jones, performed by Maureen Hartley and Clare Larman (Violet&Rose productions)
There are numerous accounts of the experiences of Australian men serving in WW1, from their diaries and letters sent home.
But what of the women? Mothers, wives, sisters and girlfriends who were left at home to carry on the minutae of daily living, to eagerly wait for news of those so far away, to live in fear of the death of or injury to those they loved, to offer the only support possible via their letters and home made items like knitted socks, jam and fruitcake lovingly sent in parcels to the Front.
Edie Digby kept a record of daily life at home in Sydney, inviting us into the world of an ordinary woman whose husband and two sons served in the Great War defending King and Country, and anticipating the glorious return of their gallant menfolk from, in Edie's words, 'this cursed war' ", says Clare.
"We witness her capacity to do extra – ordinary things in extraordinary times," Maureen adds, "She along with so many other women at the homefront kept the heart of the family beating."
100 years later how do we grasp this reality and an apparent dichotomy of beliefs at the time?
What were the repercussions of expected voluntary recruitment vs a 'Yes' or 'No' Vote for Conscription? Both had potentially negative outcomes.
These Readings by Violet&Rose productions, taken from Brisbane resident, Penny Bristol Jones' adaptation of her Great Grandmother Edie Digby's diaries and letters entitled A Dreadful Time for Mothers, raises questions about the price of War on families and those whose responsibility it was to 'keep the home fires burning.'
I hope you enjoy reading about the lives of these people, and that it may encourage you to write down your stories……Penny Bristol-Jones July 2015